3PB's group of family barristers have made a donation of £7,000 to Advocate in support of our work in matching people in need of legal advice with barristers willing to take on cases on a pro bono basis.
The sum is the proceeds of the group's inaugural Family Law Conference, which took place in May in the impressive setting of Birmingham's Council House. The sell-out event raised a surplus thanks to ticket sales and the support of sponsors with the proceeds all going to Advocate.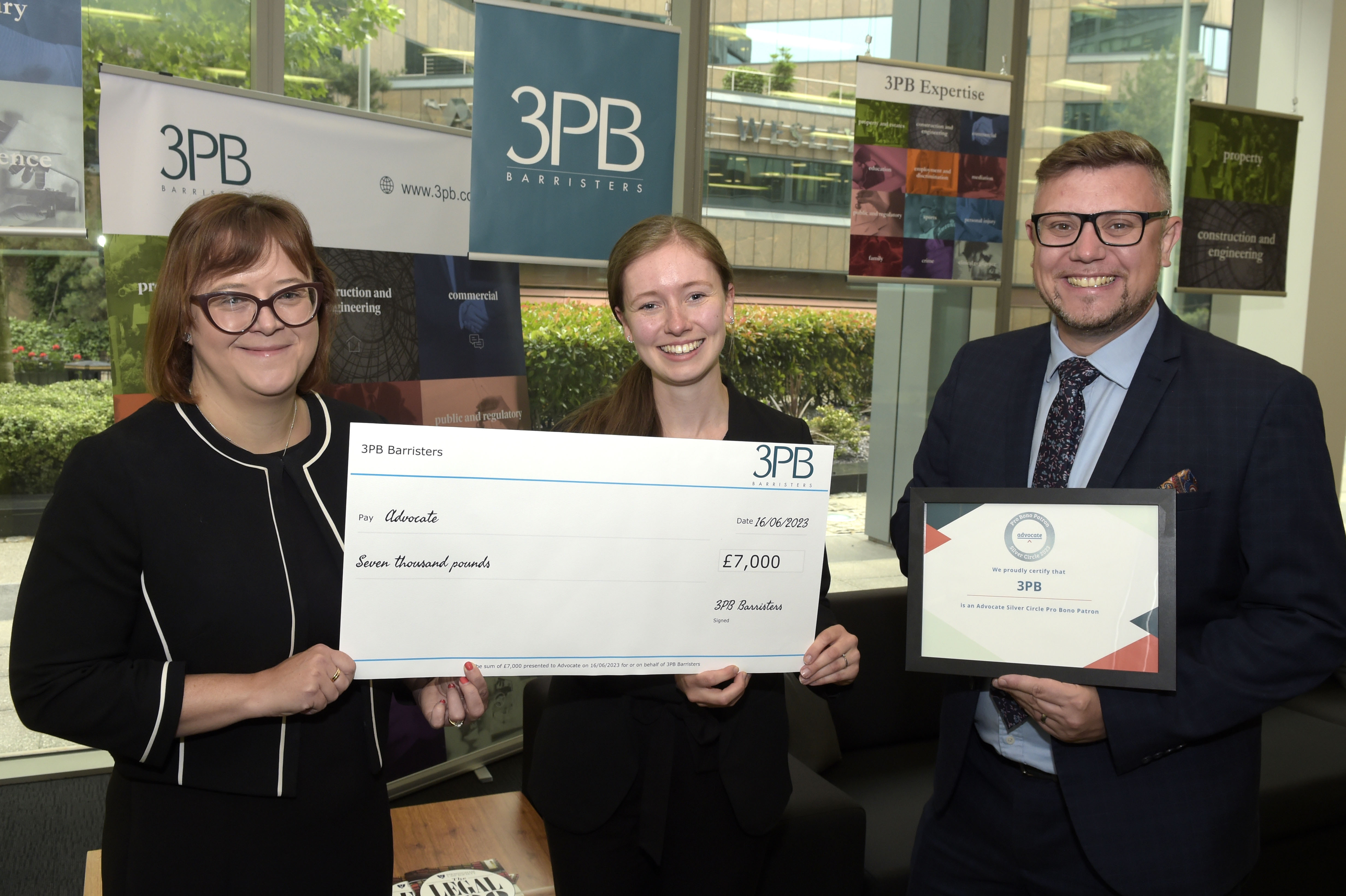 Advocate's first Midlands Caseworker, Charlotte Green (pictured) said: "We're delighted that 3PB selected us as their charity partner for this event. This generous donation will be well spent supporting our mission to find free legal advice for people who are unable to obtain legal aid and cannot afford to pay. We could only provide the service that we do to people in need of access to justice with the support of committed barristers such as those at 3PB."
Head of 3PB's family law group Vanessa Meachin KC said : "Advocate plays an important role in society as the pro bono charity of the Bar and we hope that this donation can assist them in continuing their vital work. As well as providing a useful and informative day of presentations for our delegates it's fantastic that our inaugural Private Law Family and Financial Remedies Conference has been able to deliver this benefit to Advocate. We are very grateful to our headline sponsor H-J Wealth Planning Ltd, for all their support. We would also like to say thank you to all the other sponsors and exhibitors for supporting the event including Briefed, DNA Legal, OurFamilyWizard, Class Legal and Today's Family Lawyer without whom the conference – and this donation – would simply not have been possible."
3PB Barristers is proud to have become a Silver Circle Pro Bono Patron as a result of this support.
(Photo: Rachel Bloxwich (3PB), Charlotte Green (Advocate) and Ian Charlton (3PB) hand over the donation and mark 3PB's admittance as Silver Patrons)