After a busy year celebrating our 25th anniversary, Advocate has appointed three new trustees to the management board to help plan for the next few decades. We were delighted to receive interest from such outstanding candidates. Read more about them here:
Sarah Abram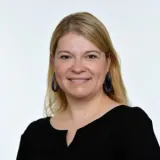 I grew up in Reading where I went to a state school, before studying Law and French at Bristol University and then the BCL at Oxford University. I'm the first lawyer in my family and, like most people, I'd never met a barrister until I did work experience at university. I was a pupil at Brick Court Chambers in 2006-7, after which I became a tenant there. I practise mainly in commercial and competition law, in the English and EU courts.
I instigated a mentoring scheme for prospective applicants to the commercial Bar from under-represented groups (for example, women, disabled people, people from minority ethnic groups, people from disadvantaged socio-economic backgrounds and LGBT+ people). Ten sets of Chambers now participate in that scheme and we have matched around 350 mentees with mentors so far.
I've been a reviewer for Advocate since 2017, and that work is one of my favourite parts of my professional life. It brings me into contact with the Advocate caseworkers who work tirelessly to support pro bono applicants and clients, and I wanted to do more to support their work. I have seen from being a reviewer and from doing pro bono cases what a difference Advocate's work makes to the lives of real people.
I hope that I can contribute to deepening support for Advocate within the commercial Bar and from City firms. I know from my own experience that there is a strong pro bono culture in these sets and firms, and great enthusiasm for taking on cases for Advocate. Building networks that connect Advocate with barristers and solicitors will enable us to find help for more applicants, across the whole spectrum of Advocate's case load. I would also like to support the work done by Advocate's staff and understand what would help them extend Advocate's fantastic work even further.
Ishan Kolhatkar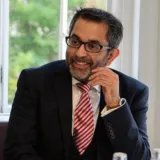 I was born in Barnet and went to Queen Elizabeth's School and then onto Queen Mary's where I read Computer Science. This was followed by the law conversion course and the BVC at BPP Law School. I was called to the Bar in 2002 and remained in chambers until 2011 and after a short spell at the Nursing and Midwifery Council, I moved into teaching. As a Principal Lecturer, I designed, taught and assessed on the Bar Course, Bar Transfer Test and Higher Rights qualification.
By now, realising I was fidget at heart, I moved on within the organisation to become first Deputy Dean of Learning and Teaching and later Director of Group Education Technology where I implemented a Norwegian digital assessment platform across the institution. In 2020, the same technology platform (Inspera) invited me to start their UK office as General Manager and I have happily been part of their growth here and in December took on the GM role in Australia & NZ, too.
When I was at school, I was asked what I wanted to do when I grew up. "I'd like to be paid to talk" was the response. The Bar was a natural choice. Now, on my fourth career I have learnt along the way that listening is just as important as speaking. Moreover that words, structure and persuasion are inherent skills, no matter what your job is.
I wanted to become a trustee at Advocate because I feel I've reached a point where I have something useful to contribute from my range of life and career experiences.
David Joseph QC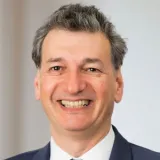 I grew up in London and went to St Paul's School and then on to Cambridge to do a law degree. I was called to the Bar in 1985 and have been at Essex Court Chambers for my whole career.
I took Silk in 2003 and am presently the Chair of COMBAR the Commercial Bar Association. I specialise in commercial law with a particular interest in international arbitration, a subject on which I have written widely and also give lectures.
I feel strongly that senior leadership at the Bar should show an example to advance the incredible work of Advocate. I spent many years as a junior barrister volunteering at a local Law Centre and now want to add my own voice and help to support Advocate's vital role in assisting others obtain access to justice.